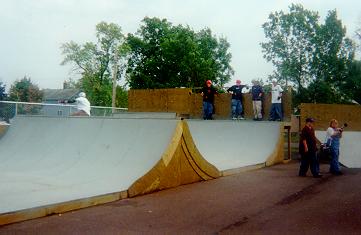 City: Winona

Location: 210 Zumbro St.

Indoor/Outdoor: Outdoor

Phone: N/A

Hours: Starting June 5, 1pm- 9pm all week . Closed during bad weather.

Cost: $3.00 -Winona Residents, $5.00- Non Residents

Pads: Yes, helmet

Terrain: Asphalt, large spine ramp, 1/4 pipe, transition bank, bump/bump with rail, rail, low ledge, and a high ledge.