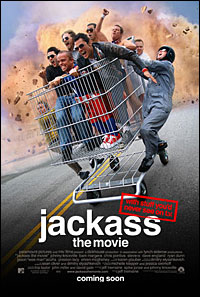 Sorry - Flip
Not only was this video the most anticipated video of all time it was also on of the best. It features an all-star cast of some of todays gnarliest pros. Its hosted by Johnny Rotten, who I think is a "complete plunk" but i guess he apeals more to the Euro crowd. Mark Appleyard has the first part. He has one of the smoothest styles around and a phat bag of tricks. Next is Ali Boulala, he has a style different from the rest of the team. Ali manages to throw down some mad hammers and at the end of his part he gets wrecked on a hufe 25 set. After that is Alex Chalmers, all I can say about him is he is the best cement park skaters I've ever seen (except for maybe John Cardiel). Bastien Salabanzi is after him. Bastien is a 16-year-old French kid that does big flip f/s boardslides down handrails, among other things. Okay, 4 more to go. Rowley kills himself. Geoff does some of the biggest burliest rails and leges you'll ever see. He fuckin 50-50ed the Hollywood Bowl ledge. Gnar. Rune glifberg is the only vert skater on the team . I don't know much about vert, but I'd say he looked better than Tony Hawk. Tom Penny has the sickest part because its like a dream Arto is Having of him and theres all tripped out music and crazy editing. Toms got insame mini skills and a flowing style i could watch for days, or hours. Arto practically killed himself TWICE filming this video so you have to give him props for that. Theres is nothing that can be said about Arto's part, you'll just have to see for yourself. If you buy this video you wont be disapointed, however, I would wait till the DVD comes out becuase it will have some of the ams in it. I give this video a 9.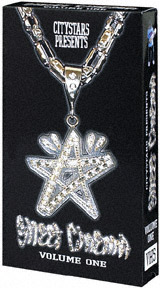 Video Radio - Transworld Media

When i saw this video i didn't know it was the Circa summer tour to Europe. So know you know what its about. The players include Jamie Thomas, Chad Muska, Colt Cannon, Mark Appleyard, John Rattray, Adrian Lopez, Sammy Baptista, and it has a special guest appearance by Tom Penny. I think thats everyone.

Now you may be thinking, "I have to get this video because it has Tom Penny in it". That's one of the main reasons I wanted to see it. The thing is Tom only does like, lemme count, 3 tricks. And Baptista does only 4 tricks. The other dudes fucking kill all the parks over there. They also do a lil bit of street skating to mix it up.

Overall I would give this video a 7. It has a lot of my favorite skaters. You should take a gander at this video if you ever get the chance it is worth 30 minutes of your time.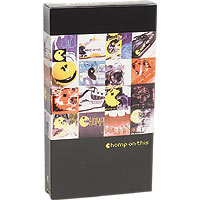 Guilty- Shortys

Guilty wasnt as good as it was cracked up to be. However it was better than Fulfil the Dream even though Aaron Snyder left Shortys. Pete Smoliks part was the most insane, he kills everything and does ledge tricks like nolie 180 switch 5-0 pivot nosegrind revert, tech shit. Muska Kills rails and does the biggest water gap. Sammy Baptista destroys everything with switch everything. Toan and Silvey kill too. Oh yeah and Steve Olsen has a really good part. I would check out Brandon Turners switch hardflip down the Carlsbad Gap.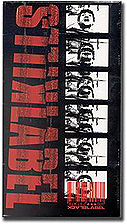 Menikmati-Es
This is the first video out by Es. This video is garanteed to make you want to get off your ass and go rush some shit. This video features Arto Saari, Rick Mcrank, Tom Penny, Erc Koston, Bob Burnquist, Rodrigo TX, and Ronnie Creager. Before everyones part it has like there intros where they speak a different language and tell you about what skating was like in their home country, its kinda cool the first time but when you watch it after that you fast forward through it. 35 minutes.




CKY2K

Bam is one crazy fucker. This video has pretty shitty filming but its the funniest skate video Ive ever seen. If you havent seen it yet your missing out. It skating from Geoff Rowley, Kerry Getz, Mike Maldanado, Ed Templeton and of course Bam. Oh you probably dont want your parents to watch this video. Its about 60 min long.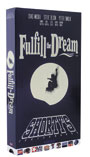 Photosynthesis-Alien Workshop
This video is very well done. And it has a shitlaod of skaters on it. Its an Alien Workshop video but it has a lot of riders from Habitat. It has riding from Josh Kalis, Danny Way, Jason Dill, Rob Dyrdek, Anthony Van, co-starring Kerry Getz, Mark Appleyard, Danny Garcia,Tim OConner, Fred Gall and the rest of the Habitat team. This seems like a long video but its only like 40 min


Sneak Preview-Deca
I didnt really like this video too much. I mean Daewon is great but if he would rush some handrails and stairs and some bigger gaps it would be more entertaining, his manuals and nose blunts, hes insane at that shit, but it gets old after a while. His is the only note-able part, the rest is pretty boring. It has skating from the Deca posse too. 20 minutes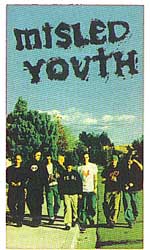 Welcome to Hell- Toy Machine
This video is pretty old now but it still kicks ass. It has insane riding from the whole team, and a crazy eat it sction where Ed shows off his purple sack after he was served on a rail, it pretty nasty. Oh yeah, at the end JT does the longest handrail Ive ever seen. Riders include Ed Templeton, Jamie Thomas, Mike Maldanado, Elissa Steamer, Donny Barley, Satva Leung and Brain Anderson. Watch and be amazed. 45 minutes.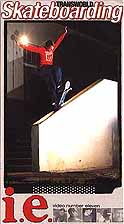 Baker2G- Baker
I just watched this video today for the first time and it was pretty sick, better than the first one at least. It has more skating and better filming. Also features the amature talent of the Baker team, Knox Godoy, Terry Kennedy, and Evan Hernandez, as well as all the Baker pros. 55 minutes.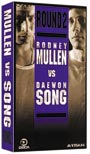 Stand Strong- 411
This video is crazy. Mike V. is all about skateboarding and shows it in this video. You may think, "Oh, Mike Valelly sucks cause he doesnt do rails and he isnt technical". This may be true but what lacks in technicality he makes up with in air and pure aggressive skateboarding. He does some of the most insane airs, stalls, and "old skool" tricks Ive ever seen. This video documents Mike V.s skateboarding as he goes on tour in Europe and other parts of the world. If you havent seen it yet you should. Mike V. kills.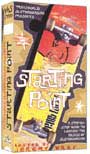 The Storm-Osiris
This is Osiriss first video. This video has some of the most insane gaps and drops Ive ever seen. Kanten Russel and Josh Kasper go huge. Also features riding from Dave Mayhew, Scott Pazaelt, Chad Fernandez, Peter Smolik, Jerry Hsu is pretty amazing, Lil B, and many more. 40 minutes.

Jackass the Movie came out today (Friday) so I decided it would be a good idea to check it out. The first show was sold out so I had to hit up the second showing. The problem was we needed a "parent" to buy us tickets and we also needed an adult to come in with us. Bullshit. Eventually we found some old guy and bribed him with a double cheeseburger Happy Meal and a free ticket. Easier said than done. The employees were suspicious but we made it in.

Now, for the movie. First off it was funny. I'm talkin' shit your pants funny. In the movie there is no plot, it's like one longass show, but with crazier, gnarlier, and more hilarious "stunts". It had the regular jackasses. Okay here are a few reasons to watch Jackass the Movie
You get to see:
-the crew disguised as old men with electric wheel chairs
-Chris Pontious gettin jiggy wit it
-an alligator biting Johnny's niple
-demolishion golf carts
-Johnny pole-vaulting
-department-store boxing
-lighting of fireworks from peoples asses and other
-Bam's moming saying "fuck"
-you need to see it, 'nuff said.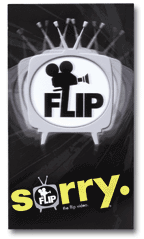 Street Cinema - City Stars
When I saw this video I didnt even know who was on the City Stars team. The ams on this team are unreal. It has some kids I never even heard of that rip more than alot of pros ou there. Pual Rodrigues is the best up and coming skater I've ever seen. He does switch like its regular, stairs like there curbs and throws himself down rails like it ain:t no thang. Also Justin Case ( has a sick name ) kills it. He has some amazing talent and will surely be seen destroying the seen in the future. The other ams include Devon Calloway, and some other kids.
Pros include Eric Pupucki and Caine Gayle. Caine Gayle had a good part. Over-all the video was about a 6 or maybe seven cuz of the sick ams but than take off a point because it DOESN"T HAVE KAREEM CAMPELL. NO, just kidding, he does do one trick. So i give this video a 6.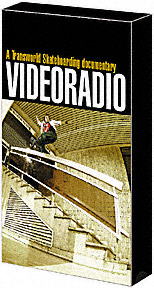 Chomp On This- 411 Productions
This was a great video. It has a lot of the skateboard filmers/photographers including Atiba Jefferson, Ty Evans, Ako, Gabe Morford, Reda, and many more. Their skating may not be pro or am level but they threw some shit down. It also has skating from the big names like Koston Jamie Thomas, Brandon Bieble, Josh Kalis, Muska, Reynolds, there are too many to name. There is a lot of hip-hop beats that get you in the mood. Buy this video, or copy it from one of your friends.













Label Kills-Black Label

The title speaks for its self, Label Kills. This video was done really well. The soundtrack is pretty nuts, its old skool. All the riders on Black Label are hardcore. Features Mike Vallely, Matt Hensley, Patrick Melcher, Adam Alfaro, Neal Hendrix, Jub, Kristan Svitak there are a lot more.






Sight Unseen-Transworld

I think this is probably this sickest Transworld video Ive seen so far. I think the best parts were John Cadiel and Tosh Townend. John has a unique style, its fun just to watch him carve around in a park, plus he has good music for his part. Tosh is great to watch just cause hes so young and good. It also has great skating from Dustin Dollin, Heath Kirchart, Henry Sanchez, and Tony Hawk and Bob Burnquist have short parts. 40 minutes.






Fulfill the Dream-Shortys
This is the first skate video I ever got and I would watch it everyday, and for some reason I still get really amped everytime I watch it. The Olsenater will amaze you with his ill style, The Muska does some insane rails, and Smolik busts some mean shit. Also features the talent of ams Sammy Baptista, Brandon Turner, Jesse Silvey, Toan Nguyen, and Aaron Snyder. 45 min. long.



Spring 2000- ON Video
This video gets you stoked. It documents the "Blunder Down Under" road trip to Australia. Has coverage and interviews with the Emerica team. Has the low down on Hubba Hide Out, one of the most famous skate spots in San Fransisco. The Element team journeys to Japan. And you can check out Rob Dyrdeks shag pad. I love this video. 40 minutes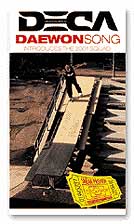 Misled Youth-Zero
This is the latest video out from Zero, although they are making the new one, Dying to Live, which will be out very soon. And if you like metal it has a good soundtrack. This video has raw skating from Erik Ellington, Matt Mumford, Adrian Lopez, Ryan Bobier, Jim Greco, and of course Jamie Thomas. 30 min.



I. E. - Transworld
The main guys in this video are Daewon Song, Diego "the Butcher" Bucchieri, Anthony Pappalardo, Mark Appleyard, Caine Gayle, and Rob Dyrdek. Everyone does there usual; Daewon busts out crazy blunts on picnic tables, the Butcher attack unbelievable gaps, Pappalardo kills Love with his smooth style and crazy skills. It also has other riders but I cant remember so they couldnt have had too good of parts. 30 minutes.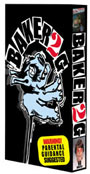 Rodney Mullen Vs. Daewon Song, Round 2
Rodney and Daewon go at it once again. I think this video was better than the first. I dont know what the contest is. It also has a sick old skool sound track. Guest riders from City Stars, Axion, World, Blind, Deca, Droors, and Speed demon.


Starting Point- Transworld
Jeremy Wray gives pointers on some basic skateboard tricks including; how to push, ollie, f/s 180, b/s 180, kickflip, heelflip, boardslide frontside and backside, 50-50 frontside and backside and how to noseslide, also, kickturn, rock to fakie, and axle stall. I dont think this video really helped me that much. 25 min.